Regular price
Sale price
$498 USD
Unit price
per
Sale
SOLD
One of the traits I love about Cold Wax medium is the history it holds within the layers. A cold wax painting can move through many iterations; as this piece indeed did. This medium does not like to be forced, and sometimes when the painting is just not working as you may have visualized, very dramatic steps must be taken to change the work. Doing so creates something different for the artist to respond to.
This painting was once a cantering horse, then it was a cantering pegasus, then realizing the legs were not co-operating, I brayered over the entire lower half, gently I found another form – a strong, stoic white horse emerged, one that belonged and wanted to be there all along. It was a memorable a-ha moment in the studio. The history of its progression is not forgotten in the subtle texture and depth of colour from its many layers until it came to be.
Share
Details

11″ x 14″ Oil and Cold Wax medium, on Arches Oil Paper, mounted to 1 1/2″ cradled panel.
Buffed to a satin sheen.
View full details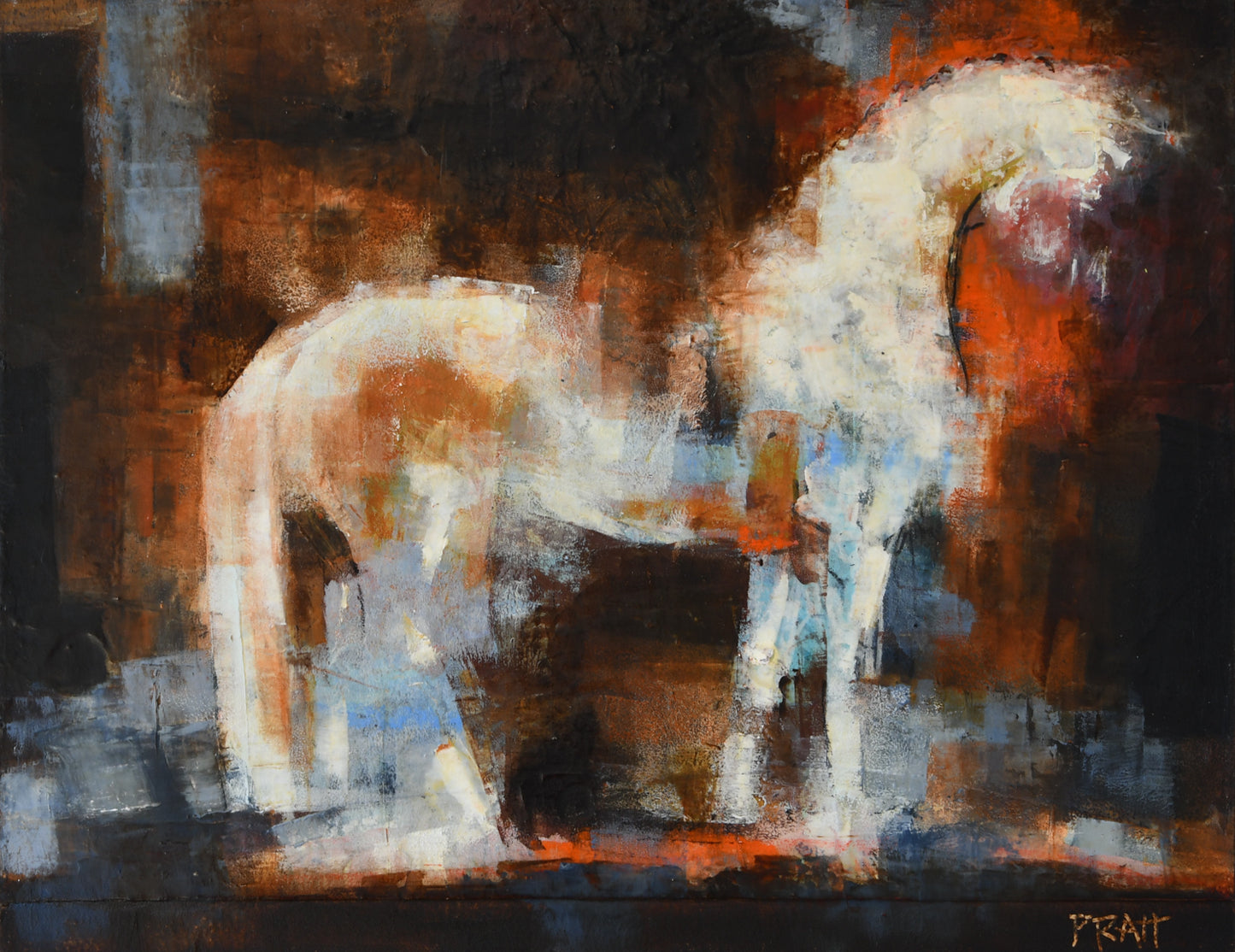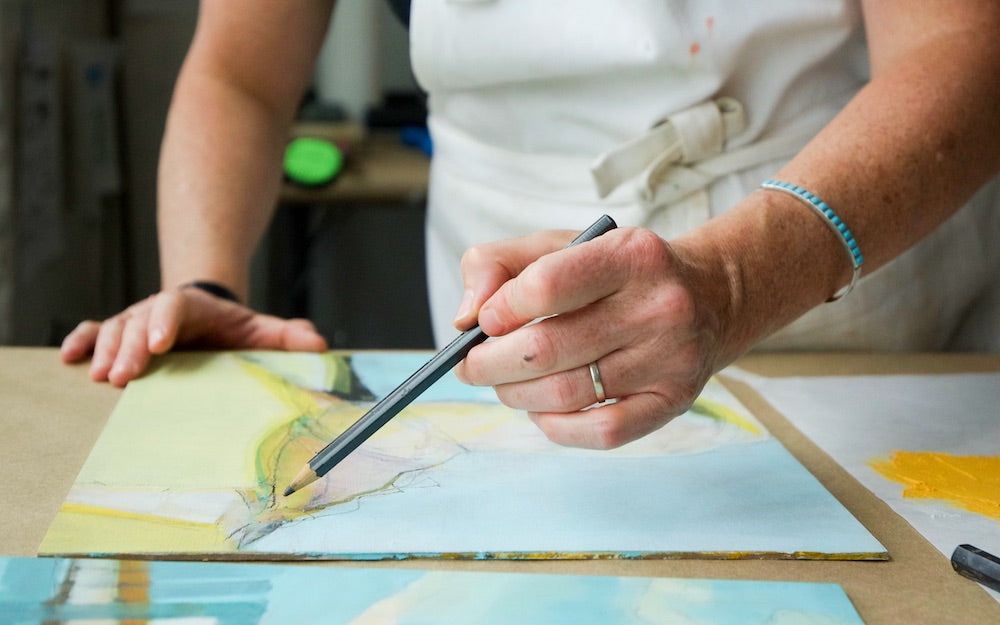 Discover the Essence of Equine Beauty Through Art
As an artist, I have dedicated myself to the subject that inspires me most, the equine form. I am drawn to the lines in a horse's conformation; fluid, angular, curvaceous and graceful. I aim to transform each horse's unique essence into art
Learn About My Story