Regular price
Sale price
$375 USD
Unit price
per
Sale
SOLD
8" x 10" oil on panel, unframed. 
After a two year hiatus I made it out to South Steens HMA in late July. One of my happiest places on earth. A place where the silence exists and the only sound you hear is the breath of a wild mustang in the fields afar. 
I arrived at the first water hole early evening, a conflict was unfolding between a small group of stallions with one mare (coincidentally a filly that I photographed as a foal in 2021) and one strikingly handsome pinto stallion. The pinto, who I have since learned is named Spirit, put on quite the show, crested neck, elegant prancing, enticing snorting...But, the lead stallion, Ditto, would not have any part of Spirit stealing his one prized mare. The other stallions, mainly one dunalino aided in Ditto's efforts to maintain his position. I consider my timing so fortunate, I was a guest watching the drama unfold. Set up with my long lens I was able to capture the inspiration to bring the imagery to my studio. I've included a couple shots from my experience in the product photos
This is my first painting back in the studio since June. I've had a hiatus filled with travel and adventures. Sadly, it ended abruptly when my oldest brother Greg passed away Labor Day weekend. I begin to  move on with life without him, I ease myself into painting. I am trying to reconnect with the feelings that I felt at the water hole and infused with some furious strokes brought on by life chaos - here is the first painting. Thank you for viewing. I will be working towards more in the series in the upcoming weeks..months... x, Jennifer 
Share
Details

8" x 10" oil on canvas panel, unframed.
View full details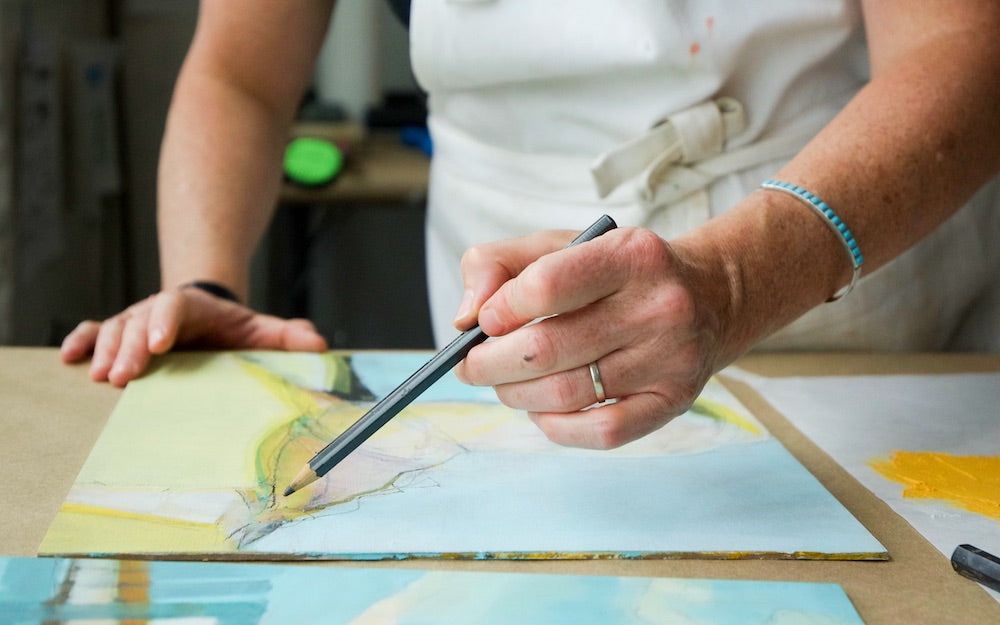 Discover the Essence of Equine Beauty Through Art
As an artist, I have dedicated myself to the subject that inspires me most, the equine form. I am drawn to the lines in a horse's conformation; fluid, angular, curvaceous and graceful. I aim to transform each horse's unique essence into art
Learn About My Story