Regular price
$498 USD
Sale price
$438 USD
Unit price
per
Sale
SOLD
11" x 14" oil and cold wax medium on cradled panel. Unframed.
This painting has gone through multiple versions of completion. One of the beautiful features of cold-wax medium is how paintings can continue to evolve. After applying a new layer it may change completely from something you thought was near complete, to not anywhere close. However, if you embrace this stage, you know it can once again get back to something different, that you love again. All of those layers that build up add and enhance the end result. 

Hologram began as a painting of a fairly well-detailed grey jumper cantering. I began distorting it by layering it in cold wax. At one point, I was so frustrated with it, I scraped nearly all the cold wax off to the base of the horse painting that was within the lower layers. I then layered again...and again...the horse began to take on a photographic quality that was distorted yet, still recognizable. I ran with it and began to accent it with colour and texture, eventually getting to a stage of completion that I loved.  
(shown in float frame as example only, this painting is sold and shipped unframed) 
Share
Details

11" x 14" oil and cold wax medium on cradled panel. Unframed.
View full details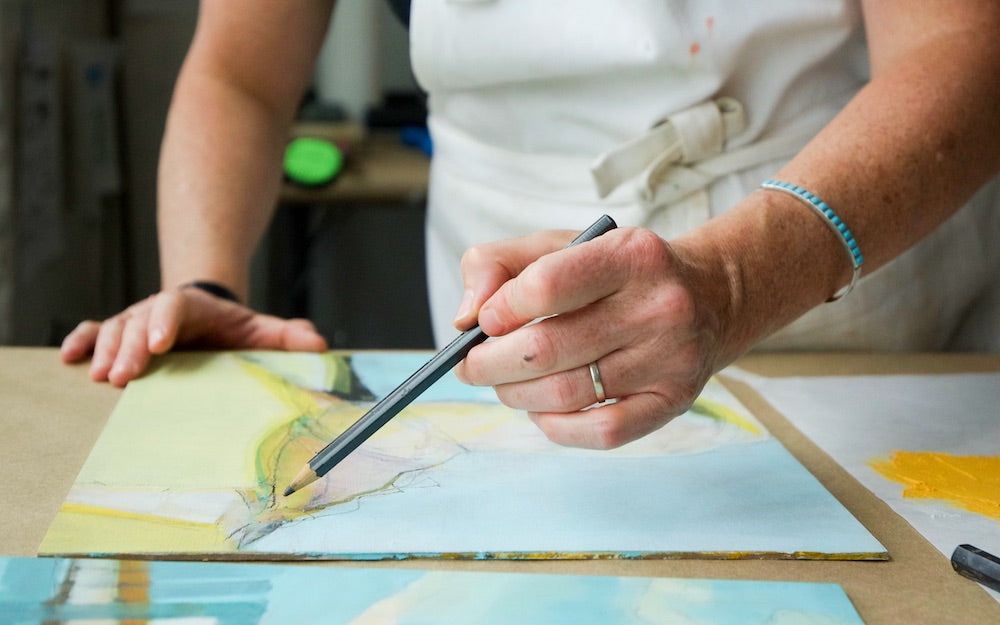 Discover the Essence of Equine Beauty Through Art
As an artist, I have dedicated myself to the subject that inspires me most, the equine form. I am drawn to the lines in a horse's conformation; fluid, angular, curvaceous and graceful. I aim to transform each horse's unique essence into art
Learn About My Story